Last fall I started collecting ideas for pillows on Pinterest. I was determined to sew some new pillows for my couch for fall/winter, since my other pillows were a floral print. In March, I gave up on the idea and just got the flower pillows back out.
So...fall arrived again, and so did my need for new pillows.
I wanted to make some cute ruffled pillows like this one from the
Better Homes and Gardens website
.
Or this one from the etsy store
Jilly Bean Things
: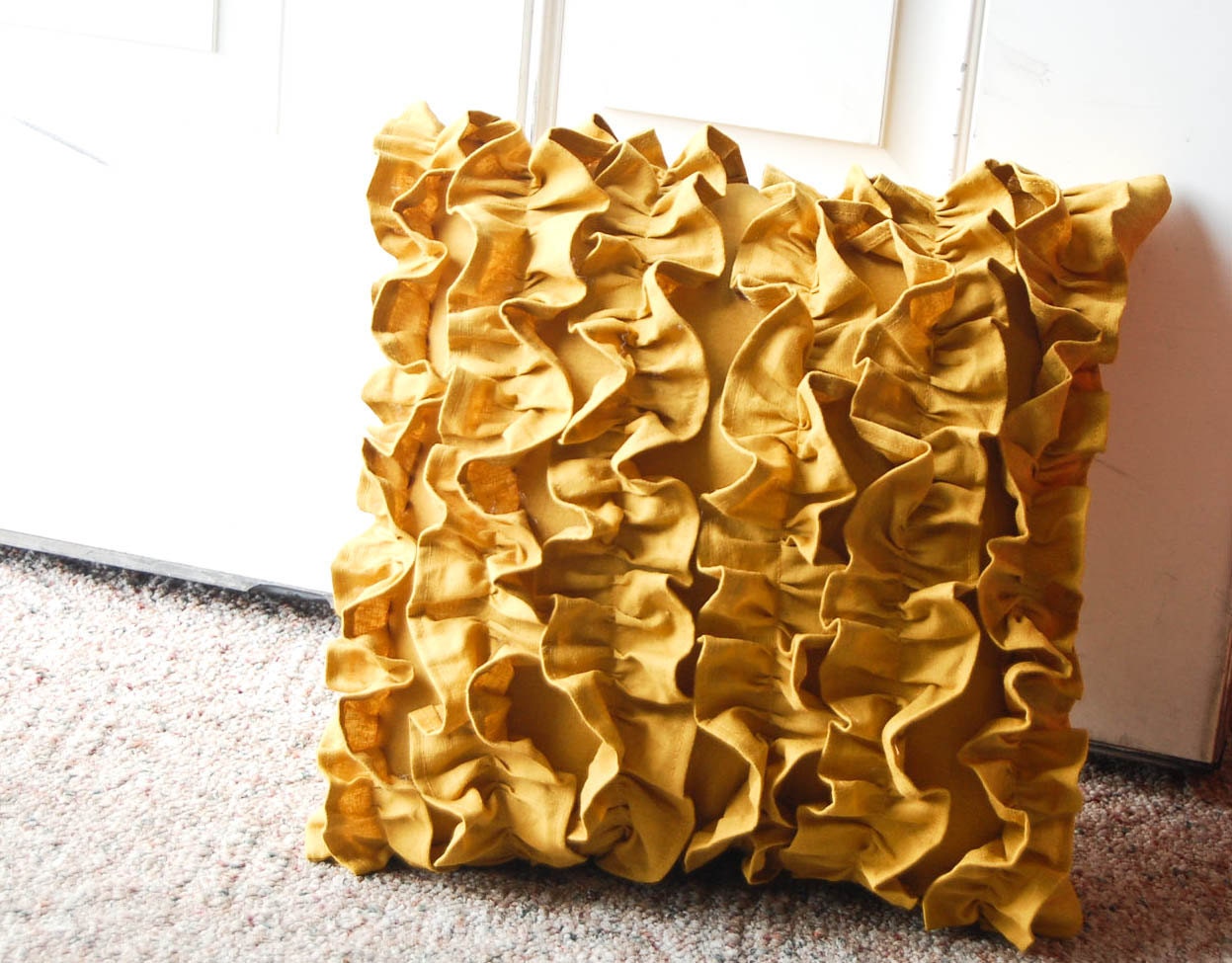 But when I found these mustard, ruffled pillows at Target, my urge to sew was replaced by the urge for instant gratification. I threw two in my cart and brought them home. They satisfied my need for ruffles and the color was exactly what I wanted. Score!
The pillow I couldn't quit thinking about was this one (also from
Better Homes & Gardens
)
How easy-- a fleece throw with cute fringe wrapped around a bolster pillow form and tied on each end.
I didn't have any luck finding the perfect fringed, striped, throw, but I did find some striped fabric in fall colors on the clearance rack at Hobby Lobby. I decided it was finally time to sew a fall pillow. I went searching the blog world for a simple tutorial.
The thing I loved about this
bolster pillow tutorial
on the blog
DIY by Design
is that it doesn't have round ends to sew, no zipper, no cording, and the cover can be removed to switch out seasonally or to launder.
My pillow took about 30 minutes.